Seeing the city you're visiting had to be better than hurtling through a black tube, right? Right, so let's make the kids walk a couple of kilometres first thing. Ooh look, Gaudí. Queue to see inside though, so nah. Repeat.
Audio: Calle de la Libretaria, Barcelona
In the meantime, we discover things. Every hundred metres is a street stall selling identical tourist merchandise. We will be forced to stop at every one until Sebastian is allowed to buy something. Seeking a cooling, calming drink for the kids, Anna orders two limoncellos (-celli?) and I am still not sure we made the right decision by not giving them to the boys, unexpectedly high alcohol content notwithstanding. Still, my pronunciation of cafè amb llet is improving.
In the Barri Gòtic, we came across a toyshop selling miniature dictators…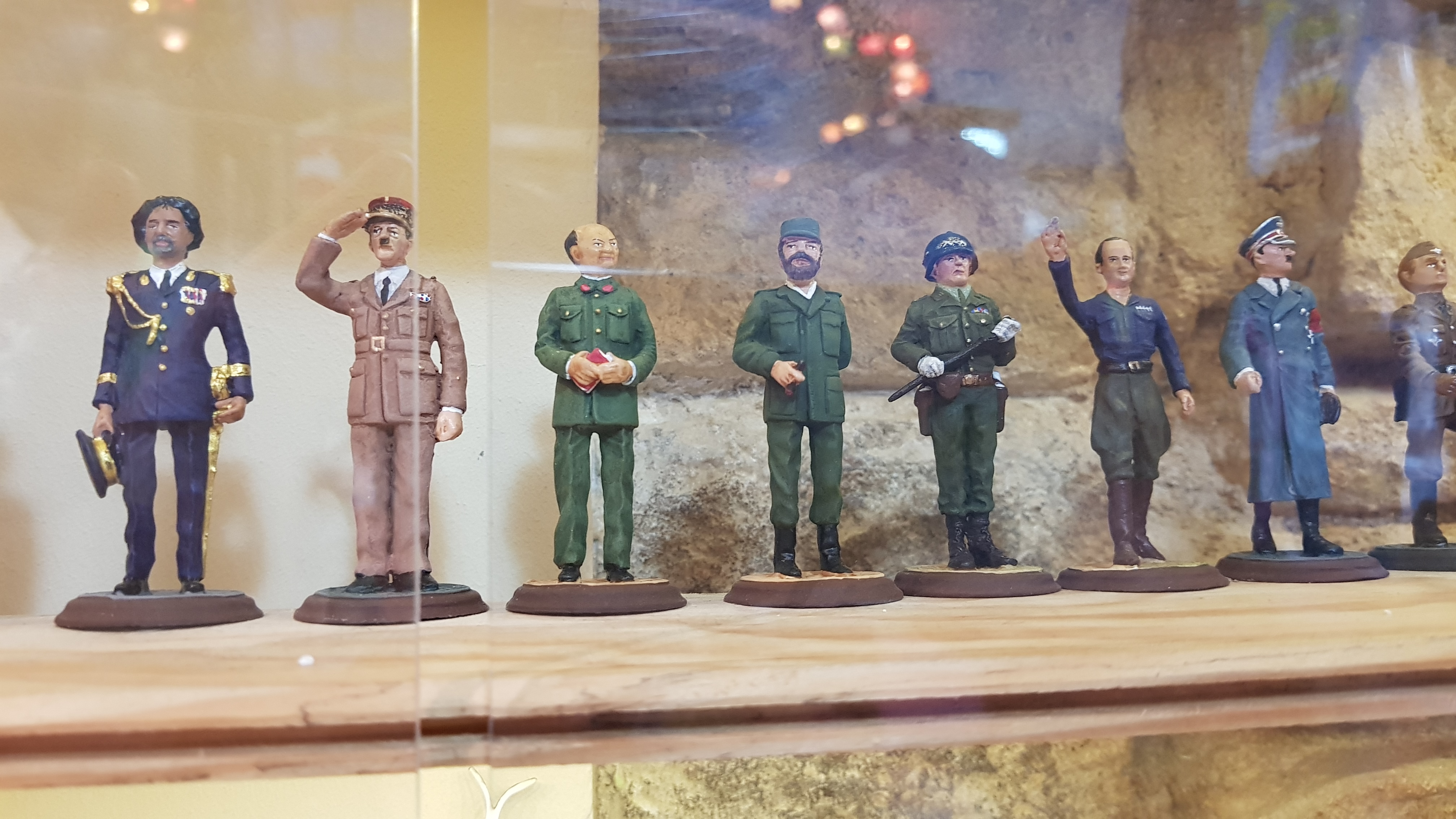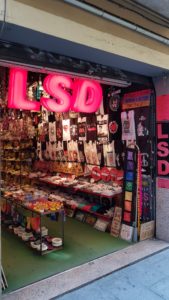 …and another place that should be done under the Trades Description Act or local equivalent.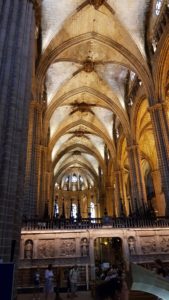 L'església catedral de la Santa Creu, and a man sitting outside l'església catedral de la Santa Creu pretending, more convincingly than I have ever seen, to be a bronze Galileo. There was also a chap doing a pretty good alien from Alien, but I'd given all my change to Galileo, so it didn't seem right to be snapping his pic.
After lunch, we improve our knowledge of the metro by catching the funicular up Montjuïc, and our knowledge of the pre-Guerra Civil Catalan Republic, by visiting the Castell on top. Views of the city and the container port are impressive. Raf's failure to internalise requests that he stay close to his parents on this trip are equally so, but the resulting panic is relatively shortlived.
Audio: Radio in a clothes shop, Barcelona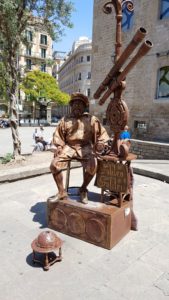 Finally, the Picasso museum and dinner with sister-in-law Eli. Picasso remains somewhat opaque to me, but Anna seemed enthused. Seb slept through dinner, and is now quite a lump to carry through the streets of the city and its trains to get home. Raf stayed awake, just.