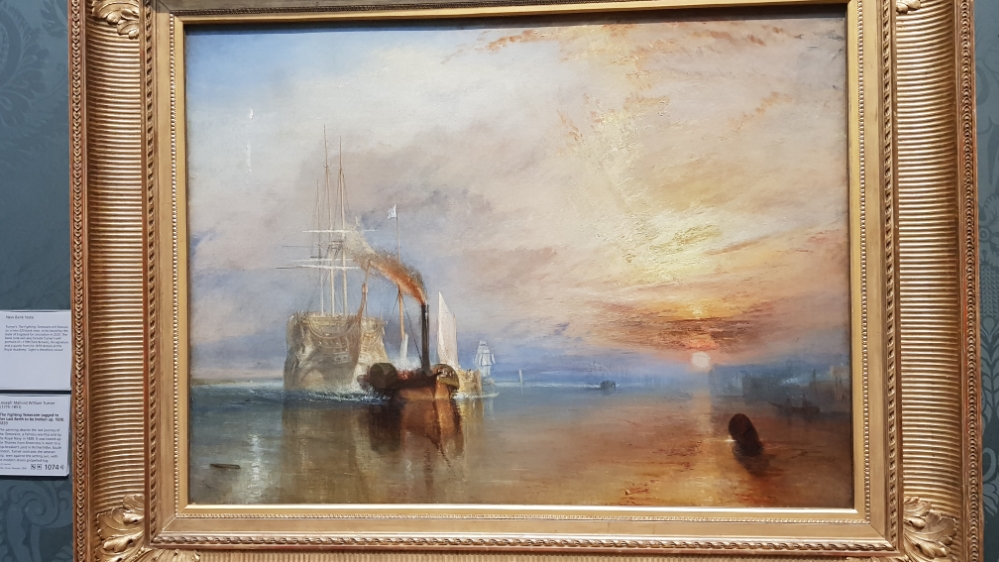 Parking the kids with Steven & Louisa, Anna and I went shopping in London. We bought a t-shirt for me and some books for the girls.
Good to spend time just with Anna, who was, throughout, brilliant, witty, elegant, always knew exactly where everything was, familiar with the public transport system, impressive in her knowledge of art, patient with crowds and, of course, effortlessly beautiful.
Audio: Carnaby Street, London
We managed about half an hour in the National Gallery, obligatory pilgrimage for me to the shrine of Joseph Mallord William Turner, RA. Also saw some of Cannaletto's views of Venice, resonant because of recent visit. In, out, and back to Bray for a burger and bed. I lay down to read a book, next thing I knew it was hours later. In the end, I must have gone close to 12 hours kip. Must have needed it.