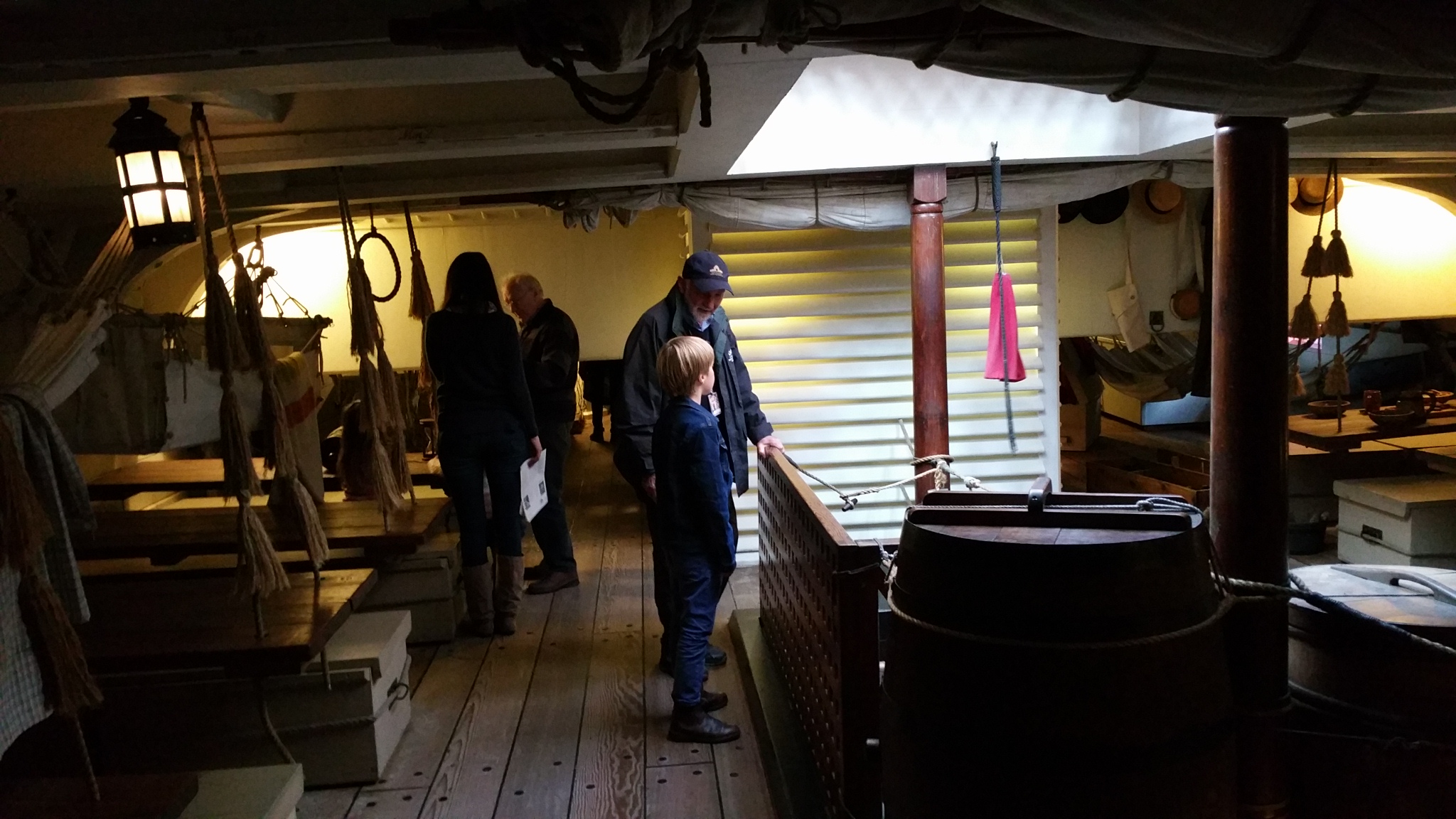 First job of the day: pack to leave hotel. First crisis of the day: cockroach in Raf's bag. First entomological question of the day: did we bring it with us or do we have the hotel to thank? Close inspection suggested Cocky held New South Welsh citizenship – we breed 'em bigger and tougher in Adelaide. But not more tenacious. Vigorous shaking, cursing and poking with a used drinking straw failed to dislodge our visitor. Eventually he (or she) was trapped under a drinking glass and sent to her (or his) fate down the bath drain. Packing could now be completed.
From William to Pitt Streets – hardly much of a move, a student of history might think, but geographically a pleasant stroll through the Park of perhaps a kilometre in total. There, the unbreakfasted mass was restored to vim and vigour by the application of a cinnamon bun and an iced chai while I entered into a counselling session with an optometrist whose job was to convince me that my need for multi-focal glasses is not a symptom of ageing on a par with a diagnosis of bowel cancer or the conviction that all modern music is rubbish. She was only partially successful and I promptly threw away any rekindled spark of youth by selecting two new frames precisely the same shape as my old ones. New colours, though, the main ones agreed upon as very suitable and stylish by the shop assistant and Raf.
From there to the apartment which will be home for a few days and then the ferry to Darling Harbour, where stood the Australian National Maritime Museum and Stilgherrian, both impressive edifices containing much fascinating information on matters naval. The museum I last saw about five years ago, the man about fifteen. Sushi for lunch – good, the only complaint being no tsukune – and then onto the destroyer HMAS Vampire, the submarine HMAS Onslow and the bark HMB Endeavour, the last a replica but, we are assured, pretty close to the original save perhaps the for the mandatory fire extinguishers and the lack of rats. As always, the gun turrets of the Vampire terrified me when I tried to imagine being in them while the guns were firing. On the Endeavour I learned that Cook was 6'2″, Banks 6'4″. Given that the gun deck headroom was – no attempt at humour – about 3'6″ (I was bent double), it is remarkable that either man stayed sane for three years, if indeed they did. The stuffed ship's cat was not, I believe, also a replica of the original, but I confess that I neglected to ask for confirmation of that surmise.
The ferry back, parting with Stil at Circular Quay, and home for an hour. The Indian Restaurant was not a complete success – the food was good, but Raf and I could not find consensus on the ratio of white naan/white rice to meat/vegetables that comprises a balanced diet. The strawberry and rose lassi was a winner, however, and after some more chapters of Edward Tulane – a magical story, new to us all – lights out.
East of Eden – Day 3 – Spectacles and Warships